Due to maintenance, Small and Medium Group Business Billing and Invoice presentment will be unavailable on the Portal from 08/19/2022 6 PM EST to 08/21/2022 6PM EST. We apologize for any inconvenience. If you have any questions regarding the outage or need further assistance, please contact SBU Portal Support at SBUPortalSupport@carefirst.com. If the group has Life and Disability products, please contact Diversified Benefits Operations at DiversifiedBenefitsOperations@carefirst.com.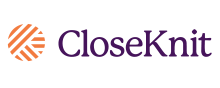 Introducing CloseKnit
CloseKnit offers 24/7/365 compassionate care for members all through an easy-to-use app. CloseKnit's dedicated Care Teams offer preventive and urgent care, behavior and mental health services, chronic condition prevention and management, disease management and more. CloseKnit is available today for all employers at no additional cost. Custom add-ons and employee engagement materials are available. Learn More.
---
Individual/Group Apps & Forms
Choose from the list below to view all available applications and forms.
Individual Applications & Forms
Group Applications & Forms
Updates & News
Connect your customers to the widest coverage and largest network for medical, dental and vision insurance in Maryland, Washington, D.C. and Northern Virginia with CareFirst BlueCross BlueShield.