Due to an upgrade to the CareFirst Broker Portal, on 1/6/2023, your current password will need to be reset using the "Forgot Password" link on the login page. Should you have any issues please use the Help Desk number on the login page for support.
CareFirst WellBeing and Blue Rewards
CareFirst WellBeingSM provides members with highly personalized digital tools and resources to help address every aspect of their health and well-being. Blue Rewards helps encourage participation in CareFirst WellBeing by offering financial incentives for completing healthy activities.
The materials below can be shared with your clients to provide detailed information about CareFirst WellBeing and its related programs.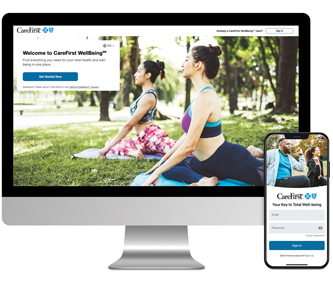 Copy the URLs and paste in an email to your intended recipient.