Due to an upgrade to the CareFirst Broker Portal, on 1/6/2023, your current password will need to be reset using the "Forgot Password" link on the login page. Should you have any issues please use the Help Desk number on the login page for support.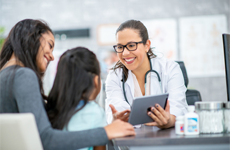 Use our provider directory to help members and accounts locate network providers and facilities. You can search by provider last name or type of provider. To locate a provider within a specific network, you will need to know the name of the plan, which is located on the member's ID card.
Through this search tool, you can also locate health care facilities, including hospitals, urgent care and labs.
Search Now