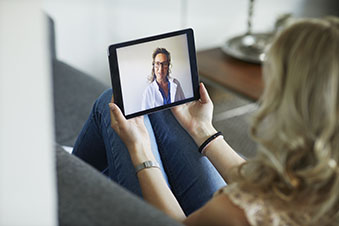 To help make healthcare more affordable and accessible, beginning January 1, 2023, CareFirst will offer Virtual Connect – an enhanced virtual care benefit embedded in all fully insured Large Group plans* and select Individual and Small Group ACA 2023 plan offerings. Virtual Connect provides members with the convenience of $0 PCP and mental health visits through CloseKnit, a virtual-first primary care practice.
With CloseKnit, members who are 18 or older have access to a wide variety of care services from full-time, dedicated and highly credentialed providers—all from an easy-to-use app. CloseKnit care teams treat most illnesses virtually, but can connect members with local, in-person care if needed.
Virtual Connect does not replace any existing PCP, mental health or virtual care benefits – it is another option for affordable, virtual care.
Virtual Connect is optional for self-insured plans. See plan details for 2023 Individual and Small Group ACA plans with Virtual Connect – available for new sales and renewals.
For more information and to register for CloseKnit, visit closeknithealth.com.
---
*Grandfathered fully insured 51+ plans are excluded from Virtual Connect. Members with an HSA-qualified plan will pay $0 for non-preventive care after meeting the deductible.