Raising the Bar on Quality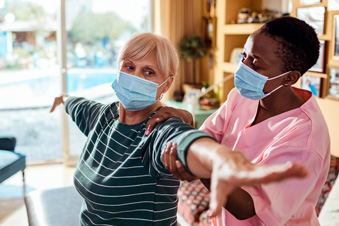 In order to participate in any of CareFirst's networks, providers must commit to making continuous improvements to quality of care, cost efficiency, clinical coding and performance measures. Additionally, providers selected to be in CareFirst's BlueHPN (including Maryland, Washington, D.C. and Northern Virginia) must focus on delivering value-based care. While this means a smaller pool of in-network physicians, it also means lower-cost, quality care for your employees.
We measure the performance of BlueHPN providers by looking at both national and market-specific clinical measures in four quality categories:
1. Appropriate care that is patient-centric, reduces waste and prevents harm.
2. Best practices that use evidence-based medicine to treat your employees effectively.
3. Better health management to prevent illness and manage chronic conditions.
4. Improved outcomes, such as lower readmissions, to deliver better employee health.
BlueHPN physicians, hospitals and specialists are thoughtfully selected in each market based on factors that include:
Individual performance across national and local quality indicators
Participation in value-based care, tying payment to quality performance
Willingness to partner and become contractually accountable for improving outcomes
Efficiency and affordability in care delivery, leading to lower total costs
BlueHPN quality criteria and measurement will evolve to continuously influence better care delivery and drive increased accountability.